Shopping Cart
Your Cart is Empty
There was an error with PayPal
Click here to try again
Thank you for your business!
You should be receiving an order confirmation from Paypal shortly.
Exit Shopping Cart
Industry News & Resources
Hiring A Contractor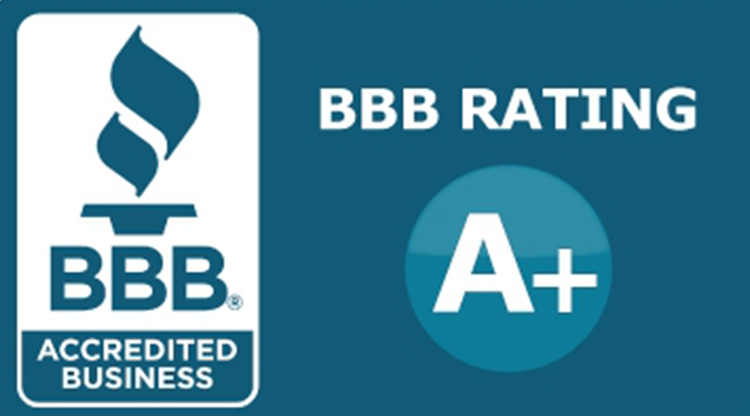 Before hiring a contractor, there are several factors to consider:
1.  Deal with a reputable company. Talk to friends and neighbours. If you live in a rural area and were solicited at your door, check with the RCMP. Ask the contractor for references including complete street address and phone numbers of previous customers.
Get a detailed written estimate from more than one company. The estimate should indicate start date, completion date, full details of the work and material, and the complete cost.  Also, ask if the contractor performs all the work or uses sub-contractors.  If the latter is the case, check out each sub-contractor individually.
Check with City Licensing to ensure that the contractor is properly licensed. In Calgary, 403-268-5521; in Lethbridge, 403-320-3831; in Medicine Hat number, 403-529-8135.
Find out whether or not the contractor charges a deposit. This applies to ANY PAYMENT MADE TO THE CONTRACTOR PRIOR TO THE COMPLETION OF THE CONTRACT. If charging a deposit, the firm is required to carry a bond through an insurance company and a Pre-paid Contractors license with Service Alberta. The bond covers situations in which there has been default, negligence, misrepresentation, theft, conversion or fraud. For further details or to check if a contractor has a Pre-paid Contractor's License, contact Service Alberta toll free at 1-877-427-4088, or do an online Provincial License search.
Ask the contractor if they are members of any associations. There are a number of associations that may be applicable. For example: The Home Builders Associations, Mechanical and/or Electrical Contractors Associations or Roofing Contractors Associations to name a few. If so, contact the association to confirm that the membership is in good standing. Also, inquire if the association is able to assist you, should a dispute arise between yourself and the contractor.
Find out whether the contractor carries liability insurance. Contractors are NOT obliged by law to carry liability coverage, so damage done to your property or your neighbour's property by the contractor may not be repaired if no coverage exists. Ask the contractor for the name of their insurance company and their policy number and then verify with the insurance company.
A home owner cannot be sued, unless he did something to make him liable for a worker injured on his property. However, if you are concerned if a contractor carries Workers Compensation Board coverage, check with the WCB in Calgary at 403-517-6000.
Protect yourself from liens. If a contractor does not pay his suppliers and subcontractors, liens may be placed on your property. Therefore, before you make a final payment at the conclusion of the work, check your property title record at the nearest private registry. Then, depending on the outcome, do one of the following:
If no lien has been registered, pay the contractor the amount of the bill, less 10 percent. Withhold this 10 percent for 45 days after the work has been completed. After 45 days, check your title record at a private registry, and if no lien has been registered, pay the 10 percent holdback money.

** The Builders' Lien Act (Chapter B12, 15a) makes allowance for a "holdback". However, if you plan to withhold 10% of your payment for 45 days, you should mention this to your contractor when you are discussing the work to be done and prior to signing the contract. Or
If a lien has been registered, do not pay any money for the work or materials until the lien claim has been settled. Talk to a lawyer for advice on the best way to settle the claim and remove the lien from the title record. There are two ways to remove liens. First, you can pay the money claimed or negotiate a smaller amount to settle the claim. Once paid, make sure the discharge papers are filed. The second way to remove a lien is to go to court.
Before making the final payment and signing a completion certificate or any other document that releases the contractor from further responsibility, make sure everything you have been promised is complete.
Any warranty covering the work should be supplied in writing. The warranty should answer there following questions:
Does it cover the materials supplied, the labour involved in the installation or both?
Who is supplying the warranty - the contractor or the manufacturer of the materials?
How long does the warranty last and is it transferable to new home owners in the event of a house sale?
When a contract has been solicited, negotiated or signed in your own home, the Direct Sales Cancellation regulation lets you cancel it in writing within ten days of receiving a copy of the contract. For more details on this and other regulations of the Fair Trading Act, call Service Alberta toll free at 1-877-427-4088.
BBB Warns Spring Time Brings Home Improvement Scams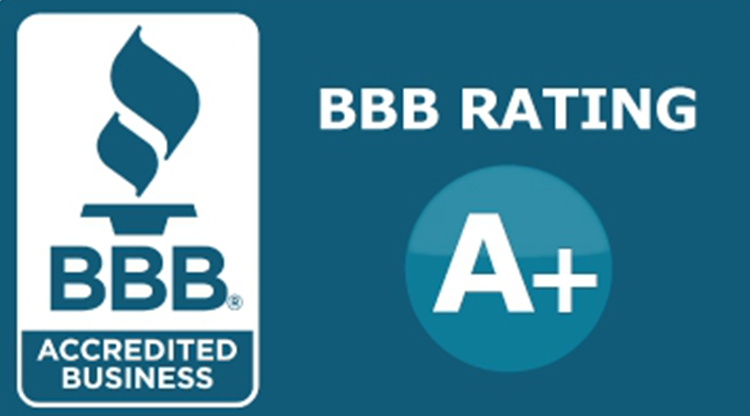 With warm weather approaching, the Better Business Bureaus in the U.S. and Canada are warning homeowners to be on the lookout for home improvement scams. This is the time of year when less-than-reputable or unqualified contractors breeze into town promising a variety of services at cut-rate prices. They may show up at your door, advertise in local papers or deliver fliers to your home.
Complaints to the BBB concern a wide range of problems, including high-pressure sales tactics, confusion over contract terms, poor workmanship, incomplete job performance, over-charging and in some cases, home foreclosures.
"It's not your lucky day when a contractor shows up on your doorstep offering a too-good-to-be-true deal on a project. The salesperson may claim he has materials left over from a recent job at your neighbor's house or the 'house down the street.' This is a common ploy of fly-by-night contractors who are based out-of-state and use their pick-up trucks as their place of business," said Steve Cole, president and CEO of the Council of Better Business Bureaus.
Complaints against home improvement/home repair contractors are among the most common consumer complaints received by the Better Business Bureau. And there is little wonder, considering how lucrative the business is. Americans spent over $200 billion in 2005 on home remodeling/repair projects, according to the National Association of Home Builders.
"There are thousands of reputable contractors who will deliver quality work, on time and within budget. Consumers can avoid costly mistakes and scams by doing some research before opening their wallets," said Cole.
Comparing cost before making a financial commitment toward any home improvement project is very important. In doing so, you should solicit at least two or three bids from prospective contractors based on the same building specifications, materials, labor and time needed to complete the project.
The BBB advises homeowners to never let a contractor pressure them into making a snap decision. A reputable professional will recognize that you need time to consider many factors when deciding which contractor to hire.
When looking for a reliable contractor, consumers should employ a contractor with an established business in their area. Ask for references and check them out. Look into the contractor's standard of work and his professional affiliations; verify his insurance; and check to see if he needs to be licensed. Check with the BBB for a report on the contractor.
Do not permit work to start without a signed written contract that includes all verbal promises that were made by the contractor. Be sure that the written contract includes a start and completion date, a breakdown of the cost and information about the contractor, including license number, street address and phone number.
If you need financing for your project, it may not be wise to agree to financing through your contractor or someone he suggests. "Consumers complain that they were pressured to sign a lot of papers and only later found out they had agreed to a home equity loan with a very high rate, points and fees. Carefully read every document before you give your consent. You can usually get a better deal on financing by shopping around on your own and comparing loan terms from several lenders," Cole added.
If you are asked to pay for the entire job up-front, this should raise a red flag. Arrange for payments to be made as parts of the job are completed. Final payment should not be due until the job is done. And, homeowners should pay by check or credit card, never cash.
BBB Tips: Home Improvement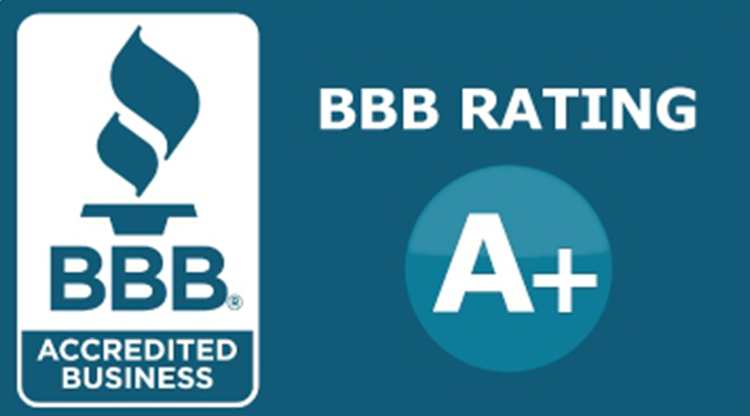 Planning Your Project
Before selecting a remodeling contractor, you should carefully plan your project from start to finish. For example, if your project involves a room addition, determine exactly what your needs are, how the room is to be used, and what you want the completed job to look like. It is a good idea to coordinate your color schemes and draw a simple floor plan using miniature tables and chairs to lay out the room arrangement.
Be specific in explaining to the contractor what you want, and be sure to approve any architectural plans that are involved in the remodeling job before the contractor begins the work.
Hiring a Contractor
It is extremely important to compare costs before making a financial commitment toward any home improvement project. You should solicit at least two or three bids from prospective contractors—bids based upon the same building specifications, materials, labor, and time needed to complete the project.
Discuss bids in detail with each contractor, making certain you understand the reasons for any variations in the prices. Do not automatically choose the lowest price. One contractor's bid might be higher because the materials to be used are of a better quality or because the work will be especially thorough and, therefore, require more time and labor.
Ask the remodeling contractor for local references and find out if these customers were satisfied with the contractor's work. If possible, visit and inspect their completed projects.
Find out if the contractor is a member of a professional association which has standards
or a code of ethics for remodelers.
Contact your local Better Business Bureau (BBB) to learn how long a contractor has been in business and if the firm has been responsive to any complaints filed with the BBB.
Another important matter to consider before hiring a contractor deals with insurance. Ask the contractor if the company is insured against claims covering worker's compensation, property damage, and personal liability in case of accidents. Then call to verify the contractor's insurance coverage after obtaining the name of the carrier and agency.
Finally, check with your state, county, or city housing authority to see if the contractor must meet certain licensing and/or bonding requirements in your area. If so, make sure your contractor is properly licensed and bonded. Never pay a contractor for the entire job in advance and avoid paying in cash whenever possible.
Home Improvement is not an exact science. Expensive hidden problems can be uncovered once work has begun.
Financing Your Project
To obtain financing for your home improvement project you may want to consider a personal or bank loan, a home equity loan, a loan from your credit union or insurance company, or a loan from a savings and loan institution. While your contractor may be able to assist you in securing the needed financing, it is important that you investigate the various sources of funding and compare the amounts, interest rates, terms, and tax considerations.
If you cannot pay for a home improvement project without a loan, it is a wise idea to put a clause in your contract with the remodeler stating that the agreement is valid only if financing is obtained.
Federal Housing Administration (FHA) loans for home improvements are available through certain banks and other lending institutions. However, FHA requires that the lender approve any contractor associated with the loan request and will not guarantee the work or the contractor. Be wary of any contractor who tells you that he/she has been approved or endorsed by the FHA.
If your home improvement project results from an accident or natural disaster that is covered by insurance, check with your insurance company to determine the extent of coverage before signing a contract to have the damages repaired.
Getting a Building Permit
Building codes are established by most cities, towns, and counties and may vary considerably from one jurisdiction to another. Your contract should state that the work is performed in accordance with all applicable building codes and zoning regulations in the area where you reside.
A building permit is generally required when performing structural work or when a home's basic living area is changed. Separate permits for electrical, heating, or plumbing work are required in some cases. Check with your local department of licensing and permits when starting a job to learn if a building or work permit is required.
If the project does, in fact, require a building permit, the contractor should apply for it in his or her name. Thus, if the contractor's work does not pass inspection, you cannot be held financially responsible for any corrections that must be made. Terms regarding the application of any permits should be outlined in the written contract.
When a government agency issues a permit for home improvement work, it will inspect the work when that work has reached a certain stage to make sure it complies with various codes and regulations. It is the responsibility of the contractor to arrange for these inspections.
Contract Negotiations
Terms and Conditions: All agreements and oral promises regarding a home improvement project should be put in writing to protect both the customer and the contractor. If you intend to do some of the work yourself or hire another contractor to do it, such terms should be written into the contract as well. The written contract should also include:
A thorough description of the work to be done—specifying all materials to be used in terms of quality, quantity, weight, color, size, brand name, etc.;
Agreed upon starting and completion dates;
Total cost, with a breakdown of labor and material charges;
A payment schedule;
Any warranties and guarantees of workmanship;
The method for debris and material removal once the job is finished; and
A clause which states your right to cancel the contract within three business days if you sign it in your home or at a location other than the contractor's permanent place of business. This clause should also state that the contract is null and void or will be renegotiated if the job uncovers unexpected or hidden problems or damage after work has begun.
In addition, make sure the written contract includes:
The contractor's full name
Address
Telephone number
Professional license number
Never sign a partial or blank contract. Read every contract clause carefully and ask any questions you may have before signing. Retain a copy of the contract once it is signed, and file it in your records.
You should make every attempt to pay a minimal or no downpayment for supplies or services; especially if you have not done business with a contractor in the past. You should not make any payments for incomplete work. Schedule payments at weekly or monthly intervals or after completion of each phase of the project. All of these terms should be spelled out in the contract and clearly understood by both you and the contractor.
Cancellation Rights: When you sign a home improvement contract in your home and in the presence of a contractor or contractor's representative, you have three business days in which to change your mind and cancel the contract. The contractor is required to tell you about your cancellation rights and provide you with any cancellation forms. If you cancel, it is recommended that a notice of cancellation be sent to the contractor by certified mail, with a return receipt request.
Never make final payment or sign an affidavit of final release until you are satisfied with the work done and know that all subcontractors and suppliers have been paid.
Lien Protection: For a large remodeling job that involves several subcontractors and a substantial financial commitment, you should protect yourself from liens against your home if the primary contractor does not pay his or her subcontractors or suppliers. You may do this by adding a release-of-lien clause to the contract or by placing your payments in an escrow account until the work is completed.
Warranty Clause: Any warranty offered on products by the contractor should be in writing and scrutinized carefully. Make certain you understand all the terms and conditions, including the length of the warranty. The warranty must state whether it is a FULL warranty that gives the consumer certain automatic rights or a LIMITED warranty that restricts certain consumer rights.
Quick Check List
Before selecting a remodeling contractor, you should do the following:
Plan your project from start to finish.
Be specific in explaining exactly what you want.
Be sure to approve any architectural plans that are involved before the contract work begins.
Compare costs before making a financial commitment.
Discuss bids in detail with each contractor.
Ask the contractor for local references and find out if he or she is a member of a professional remodelers association.
Contact your Better Business Bureau to learn how long a contractor has been in business.
Find out if a contractor is insured against claims covering worker's compensation, property damage, and personal liability.
Check with state, county, or city housing authorities to be sure that a contractor meets all area licensing/bonding requirements.
/